Case Study
Magnex

Exercise

Technology
Magnex Exercise Technology create and design a unique range of intelligent, multi exercise machines based on a patented resistance engine that has the potential to completely replace existing, weight-based exercise systems. The machine's compact, multi-exercise functionality requires less space than conventional weight-based machines, whilst also increasing the efficiency of each exercise.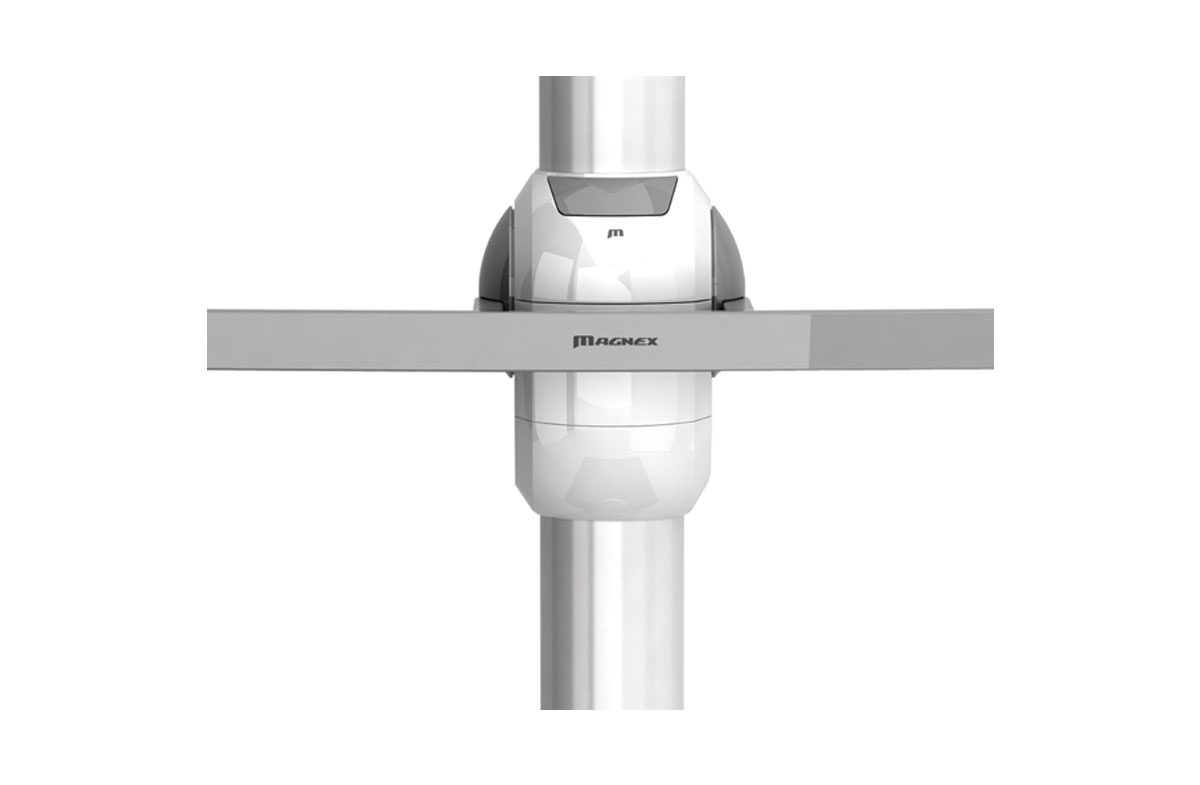 Approaching LCR 4.0
Magnex had an innovative idea for using magnetic fluid resistance to replace weights for home and commercial exercise equipment. Weight-based exercise machines can be costly and take up a lot of space.
The Magnex resistance engine will only weigh around 15 kg compared to 100kg – 200kg conventional weight stacks. The machines will also employ the latest sensor technology to allow trainers and clinicians to record and monitor training data locally and remotely over the Internet.
Research shows that employing resistance that matches the individual's strength curve, both when lifting (concentric resistance) and lowering (eccentric resistance) the exercise is far more efficient, something which conventional weight machine cannot do.
Partner Support
Magnex sent CAD data to the Virtual Engineering Centre (VEC) who created a virtual prototype which, using sensor technology, allowed Magnex to test their product in an interactive virtual environment in 1:1 scale to analyse shape, proportions, dimension and ergonomics.
Using a virtual prototype reduces costs and time from prototype stage to completing a finished product as virtual changes are easily and quickly made through amendments to the CAD data, without having to manufacture additional physical prototypes. Working within a competitive industry, this was a real benefit to Magnex.
Magnex also worked with Liverpool John Moores University (LJMU) who aided them in funding applications which would allow for funding the development of a physical prototype along with the strategic planning for bringing this product to market. An LJMU Intern also worked closely with Magnex in order to improve the current product design looking through modelling and specific technological advancements.
At Magnex we required assistance to visualise our exciting new exercise and rehabilitation technology. The LCR 4.0 project has brought our concept to life by producing Virtual Prototypes to show the technology in a working environment.

The VEC created the initial virtual environment, and now through an internship at LJMU we are further refining the design before looking at funding and investment to build a physical prototype.

We look forward to receiving this support through the LCR 4.0 team to help us achieve.

Maurice Dempsey, CEO
Working in the Future
Magnex has stated they are very interested in Virtual headsets to be used in the future within their product lines to allow for friends to exercise together within a virtual world, creating a competitive atmosphere and encouraging users to interact with friends in different locations.
Working with the LCR 4.0 Project has allowed Magnex to be exposed to beneficial additional technology they were not currently using as well as learning how these can be adopted into Magnex in the future.