Case Study
Glow

New

Media
Glow is an award-winning app development and web agency known for work in Transport and Healthcare. The business has completed two non-clinical NHS Pilots for its SafeTeam Guardian lone worker solution which offers an innovative way to make NHS community teams safer and more effective. Real-time GPS location and accuracy are key to improving the safety of patients and Glow had identified several areas for ongoing R&D that required specialist data science support.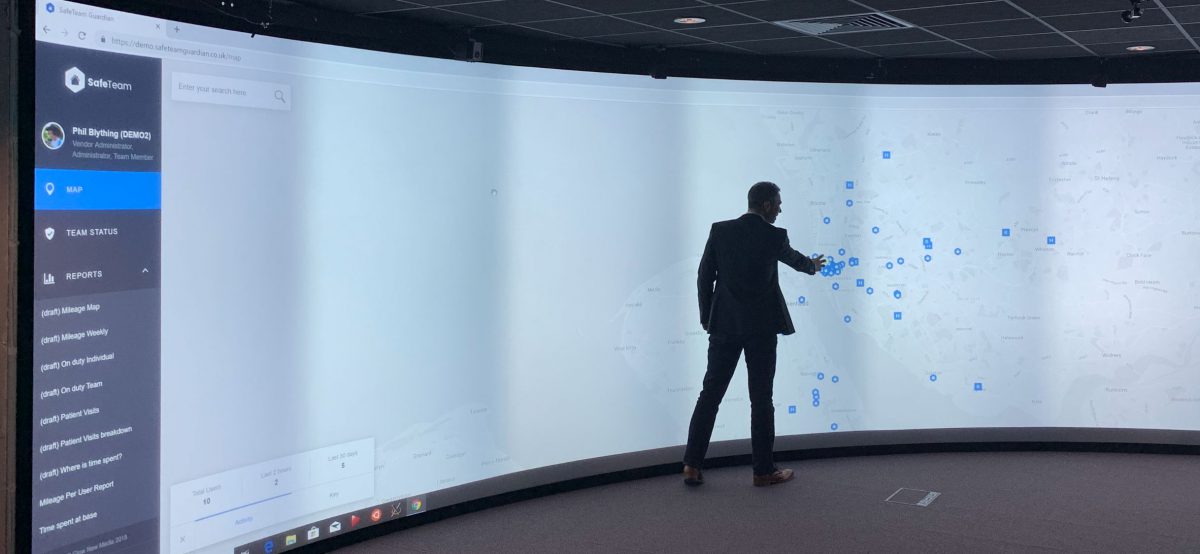 Approaching LCR 4.0
SafeTeam Guardian makes NHS community teams safer and more efficient as they work in the community by relaying live information from their smartphones, back to base. The system relies on knowing the precise location of a worker's device at any time, but this can be affected by a range of factors from the mobile device's battery level to weather conditions.
Glow approached the LCR4.0 team to help develop and implement algorithms that would process the location data in real-time to provide more stable positions. This has the potential to improve many aspects of the platform including providing more accurate location check-in/check-out times, more accurate mileage estimates, and increasing customer confidence in the product. They also wanted to explore how they could enable the NHS to adopt this technology.
Partner Support
Glow worked closely with Science and Technology Facilities Council (STFC) Hartree Centre, who specialise in big data and data-driven technologies.
The STFC Hartree Centre were able to develop algorithms that will enhance the current system, allowing the NHS to identify more accurately where their community workers are and to more accurately determine time spent at key locations, including hospitals and anonymised patient locations.
Results
The STFC Hartree Centre implemented a Kalman filter – a technique also known as Linear Quadratic Estimation (LQE), which was originally developed by Rudolf E. Kálmán and applied by NASA during the Apollo space programme to improve trajectory estimation of the moon rockets. This processes the incoming data resulting in a more robust position estimate when there are issues with the GPS signal reported by the device.
They also implemented a clustering algorithm that gives Glow's software a new way to determine when a worker is checking in or checking out of a key location. This method has the potential to identify more accurately when a worker is in an area of special interest. This would improve both the safety of healthcare workers, enabling a speedy reaction time with situational facts if needed, and improving worker efficiency metrics.
The data collected can help with the assessment of required resources, aiding the NHS to better allocate resources in the future, based on popular patient areas and needs, maximising quality support for patients to the best of their ability.
Working to the Future
Since this support, Glow are looking to further their research and development and are looking to continue their relationship with STFC Hartree Centre, exploring additional ways in which these technologies can help to improve their customer offering across their range of products and services.
It's not every day you get to play with supercomputers, but LCR 4.0 enabled Glow to work alongside STFC Hartree Centre and their data scientists to crack some important problems. Together, we've made significant improvements to product accuracy and begun exploring opportunities for more significant ongoing work.

Phil Blything, Managing Director at Glow New Media