Case Study
Quanovo
Liverpool based data science company, Quanovo, help businesses make the most of their data assets through Artificial Intelligence (AI) and Machine Learning.
Using advanced deep learning, AI and other data science techniques, Quanovo design and implement bespoke solutions that recognise data patterns, to unlock revealing and informative analysis that can help organisations automate systems and make data-driven decisions with condense to maximise impact.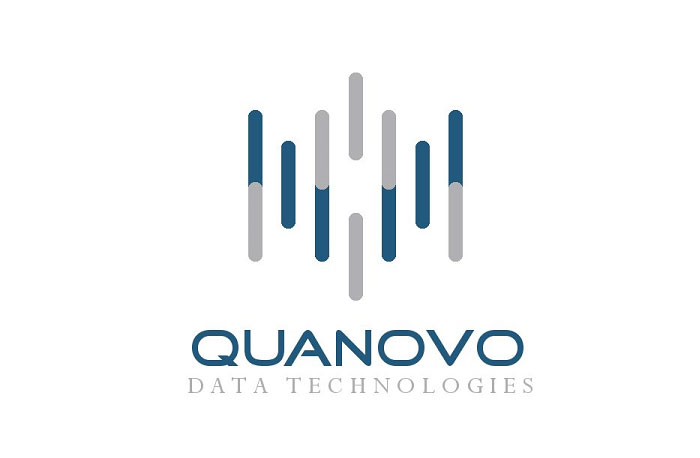 Approaching LCR 4.0
Quanovo were early advocates of using AI industrial digitisation and the business efficiences it could unlock. A common barrier that Quanovo's manufacturing clients face is that they do not always have access to the data necessary to get an AI system up and running. Quanovo wished to explore how manufacturing companies could overcome this issue, envisaging a low-cost, open-source piece of hardware that was essentially a mix and match sensor kit, which manufacturing companies could install on their machinery and vehicles.
This use of this new product idea would enable a low cost and simple solution for businesses to start collecting desired data that would be automatically recorded on a secure server. Quanovo could then use this data to help their customers quickly evaluate the potential of AI in the business. This could include the creation of a predictive maintenance system which manufacturers would be able to use to detect future maintenance issues before they arise, helping Quanovo customers better plan future resources within the factory to drive greater efficiency.
Partner Support
Quanovo worked closely with the Virtual Engineering Centre (VEC) who specialise in digital engineering solutions. The VEC were able to support the company in the development and understanding of the operating environment and the needs of the manufacturing and engineering sectors. The VEC identified a number of useful machines and cost effective, off-the-shelf sensors to use which would easily collect valuable data including temperature, pressure, electrical current, light, noise and vibration.
This type of data allows manufacturers to understand the systems and processes within their factories, identifying how long a machine has been operating for, when it is starting to overheat and any additional system issues which happen. One issue is that employees may be unnecessarily heavily handling the machinery and pillar drills for example, which can cause damage to the equipment and tools. These employees my need further training to ensure a full understanding of all tools used ad to ensure maintenance is maintained.
Results
The VEC produced a design for a prototype sensor kit that is compatible with Quanovo's existing methods and techniques. This design forms the basis for a new open source toolkit that uses a low cost of-the-shelf Internet of Things (IoT) platform which can connect machinery and send real-time data remotely. This device also includes a variety of guidance resources, to help manufacturers explore how they could begin adding IoT functionality to equipment and new products which will then be able to collect a wealth of data to unlock the power of AI.
With the support of a white paper, created by the VEC, the Quanovo team can now suggest the benets of data collection, including how the data can be used effectively to help improve current business processes and ensure Quanovo delivers high-quality solutions.
The toolkit will be published in 2019 and will allow companies to start collecting data from the shop floor for less than £100 investment in hardware. The toolkit will also include a whitepaper that advises companies where and how to collect relevant data and how AI can be used to provide new insights, automate activities to improve efficiency, minimise unplanned downtime and create opportunities for greater connectivity between smart products and systems. This approach helps manufacturing companies automate the booking of scheduled maintenance visits or the ordering of consumables. It can serve as an impartial source of real-time efficiency data, helping companies plan resources more efficiently and accurately. This data will highlight to businesses, performance levels of machinery, showing where efficiencies can be made and even suggesting where operators can provide better machine care
The life span of this machinery would be prolonged due to the improved day-to-day care it receives from its operators through better training and understanding. This will ultimately save the businesses money and resources as well as helping to upskill the company workforce. Finally, this project has helped Quanovo to target new businesses in an industry they were previously unable to engage with – enhancing their customer base and improving their services.
Working to the Future
The Virtual Engineering Centre has helped Quanovo to explore a new market in manufacturing. The collaboration produced a resource that will be made freely available, allowing more manufacturing businesses to begin their digitisation journey at minimum cost and risk.
Quanovo are looking to launch this prototype at an upcoming event to introduce the type of technology to a range of businesses, highlight Quanovo's services and showcase the benefits to several manufacturing companies.
Working closely with the Virtual Engineering Centre, Quanovo have attended several events including the LCR 4.0 Technology Showcase event and the annual national manufacturing event, The Manufacturer's Smart Factory Expo as part of Digital Manufacturing Week 2018.