Case Study
DriverNet
DriverNet provides advanced logistics planning for small fleet operators and large hauliers. The company aims to bridge the gap between logistic partners in order to improve performance, connectivity, workplace experiences and collaboration, while also reducing environmental impact.
DriverNet was founded in 2016 and ha since won a Transport Systems Catapult pilot programme to roll out its technology. The company is now interested in exploring how traditional factory planning techniques, emerging autonomous systems and driving technologies will impact the sector and provide new opportunities.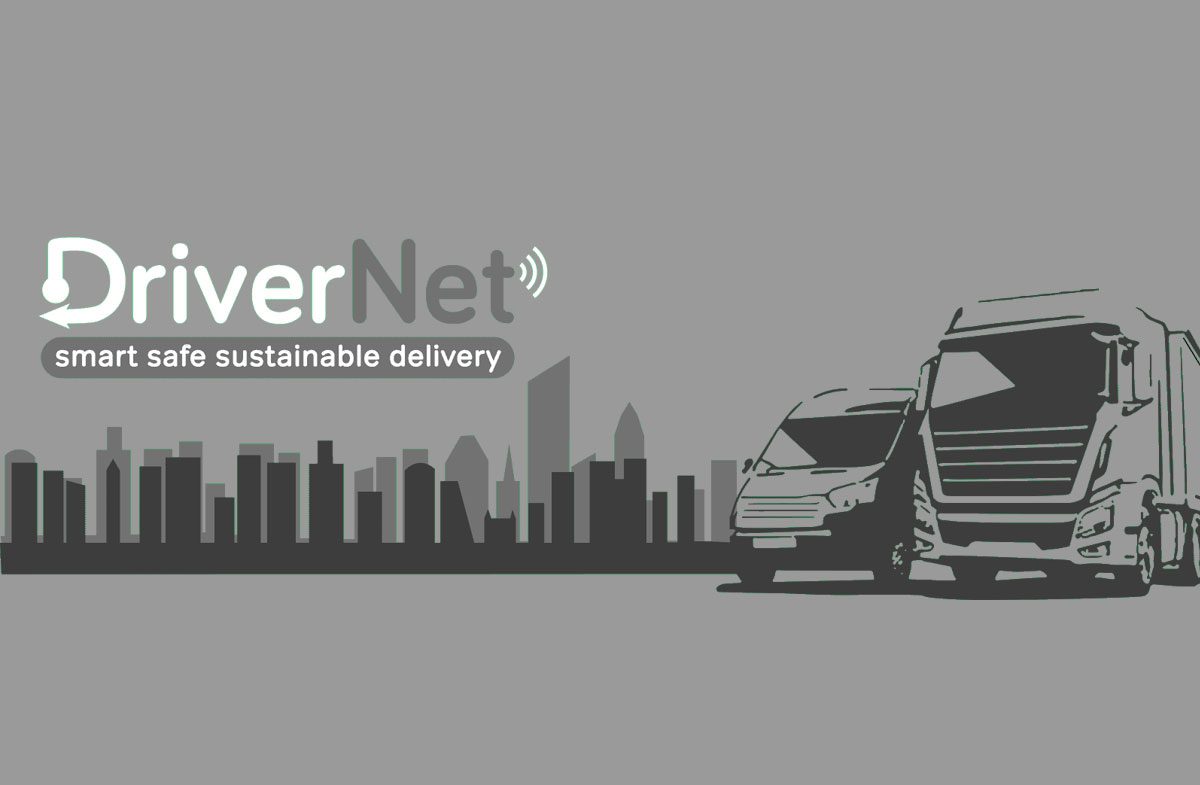 Approaching LCR 4.0
DriverNet engaged with the Virtual Engineering Centre (VEC) following a referral from St Helens Chamber of Commerce. Business owners, Anthony Chisnall and Emma McNally required innovation support to develop their technology product to understand future opportunities and how they could protect their intellectual property (IP).
DriverNet was keen to introduce Industry 4.0 technologies to the business and saw the potential for rapidly developing the company's infrastructure while remaining competitive within its supply chain.
Partner Support
The Virtual Engineering Centre (VEC) reviewed DriverNet's business plan, examined a number of funding opportunities and provided suggestions for IP planning for innovation.
The VEC also highlighted the various forms of IP that it had developed and how assets could be protected and commercialised, with a focus on methodology and software.
As part of the partnership, the VEC helped DriverNet understand how to make provision for cyber resilience, including the importance of being able to recover from a system failure and minimise interruption to the business by implementing an Industry a 4.0 business continuity plan.
Results
Over the last year, the company has grown to employ four additional staff and is still actively recruiting.
After completing a project with one of the world's leading freight logistics companies Kuehne + Nagel, DriverNet has gone on to win a prestigious pilot project with the Transport Systems Catapult in conjunction with Tower Transit. This will showcase how the company's industry-leading approach can provide a new dimension of transparency and efficiency to a sector that is traditionally slow to adopt innovation.
The first stage of DriverNet's masterplan was to provide a solution that goes beyond traditional telematics and provide low-cost, easy to access, ecosystem for fleet operators, which we have proven with the success of our trials.

Working with the VEC is allowing us to go beyond the competencies of traditional telematics and freight management, employing the VEC's aerospace sector approach to factory planning, autonomy and simulation to freight loading and logistics has enabled us break new ground and will help us deliver a solution that could save costs and reduce time spent on this by 25 per cent.

Anthony Chisnall, owner of DriverNet
Working to the Future
As a result of the company's continued success, DriverNet is now working with the VEC to explore how traditional factory planning and simulation tools can be used to improve the efficiency of the freight yard and depot by capitalising on the depth and accuracy of data it can provide to inform high fidelity real-time models.
The company is also working with the VEC's Autonomous Systems team to scope out how hauliers can prepare their business for advances in autonomous warehouse and loading technologies that are increasingly being adopted by the likes of Amazon and Ocado.