Case Study
Digi-Hawk

Ltd
Digi-Hawk Ltd are an innovative tech company based in the centre of the Liverpool City Region. Digi-Hawk specialises in software detection and identification of debris and hazards on runways, roads and other similar environments, enabling industries to maintain a higher level of surface safety and security. The Digi-Hawk software is a new innovation in artificial intelligence and machine learning.
Digi-Hawk, as an SME are keen to explore new ways in which they can improve the safety of workers and working environments across industries by introducing new digital technologies to collect and share information quickly and effectively.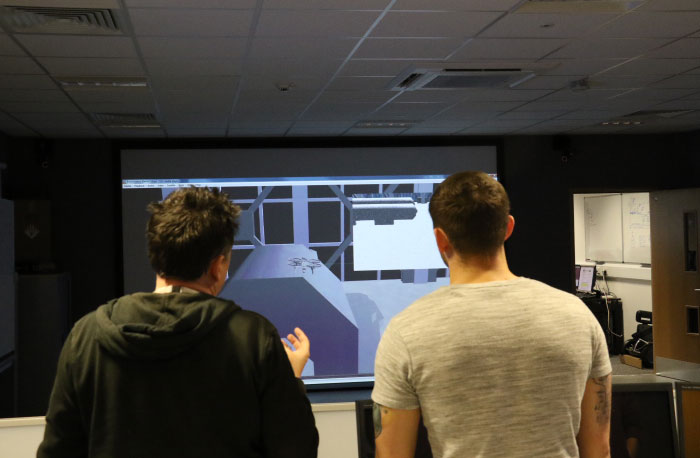 Approaching LCR 4.0
Digi-Hawk Ltd started out by focusing on debris on roads and the quickest and easiest way for removal to ensure the safety of drivers and to prevent the pollution of the local environment. Local airports have now also identified this to be an issue on runways as their teams regularly manually check large perimeters for debris and have approached Digi-Hawk for a solution.
Via a Liverpool John Moores University Masters project, Digi-Hawk owner and entrepreneur, Robert Dobson, developed an innovative product concept which he believed would help to autonomously identify the exact location of debris at scheduled times, communicating this quickly via direct push notifications to the runway monitoring teams. The debris detail provided by the system includes an image of the debris, date and time of identification as well as an exact location.
Over two years, Robert utilised a business incubator, accessing business support via mentors and hardware guidance in China to develop the product prototype which required testing before product launch.
Partner Support
Digi-Hawk worked closely with the Virtual Engineering Centre (VEC) who already had an airport simulation based on Liverpool John Lennon Airport, within their Robotics and Autonomous Systems Laboratory (RASL). This digital test bed enables businesses to test and verify autonomous products within a virtual and physical environment against a high number of algorithms.
The VEC ran a huge number of tests, creating virtual debris in various sizes (5mm, 10mm and 20mm), using VR cameras and live video feed to identify and highlight these quickly and effectively. Geofencing technology was also used, offering a virtual perimeter for a real-world geographic area to ensure the testing was as realistic as possible.
These tests explored the effectiveness, reliability and accuracy of the product over a number of different variables including weather conditions, heights, distance and times of the day.
The testing included working with 3 objects and the use of 50 cameras across 27 hours' worth of simulations per camera (81 different simulations per camera) and 4,000 different variables.
Results
The outcome from the testing was very positive, resulting in a 95% confidence with the prototype, which will not only support Digi-Hawk with potential future investors but also for the commercialisation of the product.
A product like this could benefit airport operations by autonomously monitoring and scanning runways 24/7, avoiding delays, increasing efficiencies and the safety of passengers and workers at the airport whilst preventing damage to aircraft. Application of this system will improve the maintenance and safety of this process, which airports have highlighted as a concern.
Other benefits include saving staff time, reducing the number of resources needed to identify the location of the debris and the removal. With a reduction in delays, the airport will avoid paying airline delay fees incurred, and the staff will be upskilled by using new equipment and technologies.
Working with the VEC has helped develop my business further by enabling me to simulate my software in a much safer way, using as close to real scale as possible. Without this help I would have had to wait much longer to eventually be able to compile a simulation in a live environment.

Robert Dobson, Digi-Hawk owner
Working to the Future
Digi-Hawk are planning on further developing a full interface app for workers, which will allow them to have improved visibility of their runways, receive real-time alerts and autonomously monitor these areas.
This technology could also be used to predict future debris and aim to prevent this from happening. This technology could also be utilised at national airports and train lines, for example, the VEC has already created a digital testbed for a F1 track, using drone technology which could be incorporated into Digi-Hawk strategic plans for the future.
Understanding the competitiveness of the security market, Digi-Hawk are also looking into protecting their product patent and exploring the best way to cover the encryption device to ensure this is protected and remains secure as Digi-Hawk sees this as an obstacle for their business.