Case Study
CNC

Robotics
CNC Robotics is the UK's leading robotics integration company specialising in advanced robotics systems for machining.
CNC Robotics are developing "CNCR-Live" integrated real time remote diagnostics, which will enable businesses to increase connectivity between digital and automated systems. This will be used to remotely monitor the manufacturing process and improve productivity.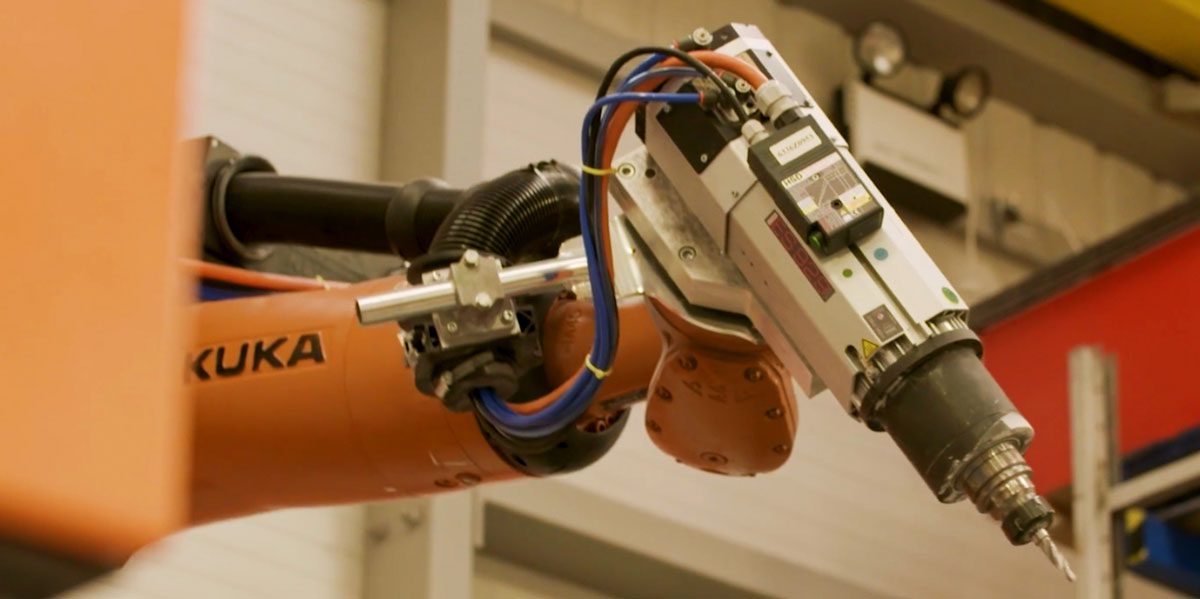 Approaching LCR 4.0
The initial introduction to LCR 4.0 was made by Simon Reid, Sector Manager for Advanced Manufacturing, at Liverpool City Region Local Enterprise Partnership.
CNC Robotics became keen to be part of the LCR4.0 programme and were recommended to work with Sensor City on one of their Research and Development projects.
Partner Support
LCR 4.0 provided the opportunity for Sensor City to develop, design and collaborate with CNC Robotics Ltd. The technology being developed could lead to a 'market ready' cloud-based machine monitoring device.
CNC Robotics has benefited from LCR 4.0 and Sensor City's academic/industrial collaboration and the latest technology within the Sensor City labs.
Results
As a result of their involvement with LCR 4.0, CNC Robotics found the need to expand their team. They have recently created a new role within their business and have now employed a 'Systems & Applications Engineer'.
In addition, the design skills offered by LCR 4.0 has provided CNC Robotics with monitoring technology which will be a valuable asset for them to integrate digital and automated systems.
We have worked in collaboration with Magomed Muradov, Industrial Software Specialist for LCR 4.0 at Sensor City.  Being able to utilise his incredible and valuable skillset has been extremely beneficial for us.

Madina Barker, Director, CNC Robotics Ltd
Working into the future
CNC Robotics is excited at the potential that its "CNCR-Live" remote diagnostic technology will give to the manufacturing industry and the increase in connectivity between digital and automated systems.
The design is currently being tested and implemented in Sensor City's engineering lab and CNC Robotics' facility in Liverpool.