Case Study
Beverston

Engineering
Beverston Engineering is a world-class manufacturer, specialising in the prototyping and manufacture of state of the art engineering components for a wide range of clients throughout the aerospace, oil & gas and pharmaceutical sectors.
Based in Knowsley, Beverstons' key drive is to retain and grow its global reputation as a market-leading manufacturer of safety and accuracy critical components. The teams commitment to excellence is widely recognised, with the team holding the highest accreditation and customer approval from companies such as United Technologies Corporation, Rolls Royce, Pattonair and ChargePoint Technology among many others.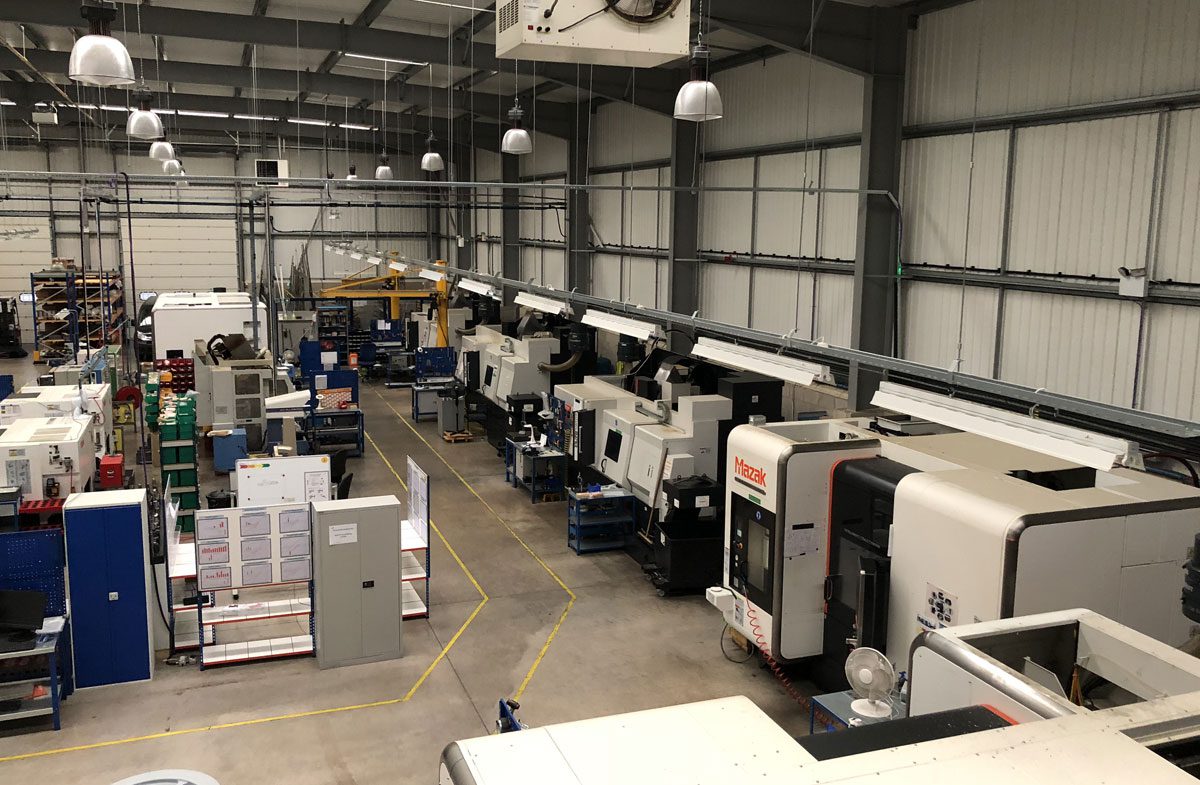 Approaching LCR 4.0
Owner and Managing Director, Mr Rod Wah continuously pursues a winning innovation strategy and has kept a close eye on recent industry developments around the subject of the "Fourth Industrial Revolution" (4IR). It has become increasingly clear to Rod that 4IR represents a paradigm shift within this market, and subsequently a key opportunity for Beverston to continue growing both it global reputation and its revenue through early adoption.
Rod and his team, approached LCR4.0 with the intent of helping to map the 4IR technology landscape and understanding how best Beverston can move forward to adapt to the changing wave that 4IR brings to the market.
Partner Support
LCR 4.0s key delivery partner, Liverpool John Moores University (LJMU) engaged with their academic and technical staff to understand which 4IR technologies would be most suited to early adoption and deployment by Beverston.
Working closely with Rod and his senior management team, LJMU were able to develop a package of work, concentrating upon technologies which could have significant impact upon component accuracy improvement and waste reduction within the CNC manufacturing process.
As part of that process LJMU staff also investigated possible mechanisms Beverston could use to facilitate adoption and financing of any potential developments.
Results
The LJMU team discovered a number of potential technologies which could help achieve the envisaged business goals however to-date no current system existed within the market that could be bought 'off the shelf'
In response to this, the team dug further into ascertaining whether such a solution could be researched, developed and deployed in line with expectations and resources. A custom Industrial Internet of Things (IIOT) system was subsequently conceptualised, utilising the combined knowledge of LJMU and Beverston – a system that has potential to offer step-change improvements in-line with Rod's vision of the full capabilities that 4IR can bring to Beverston.
Given the highly intensive R&D nature of the project, it was agreed that a Knowledge Transfer Partnership would be the most suitable vehicle to act upon and deliver this concept. A full KTP application was subsequently successfully developed and awarded between Beverston and LJMU – cementing a 36-month long partnership between the 2 organisations.
I first heard of Industry 4.0, 4IR and Internet of Things at a launch event by LCR4.0. Initially I did not understand what it was all about and how it would benefit my business. But after a period of time of exposure to more information and meetings with the LCR4.0 team, it dawned on me how big this could be to improve efficiency in my business. LCR4.0 partnered me with Liverpool John Moores University and we are now at the beginning of a 3 year project to adopt 4IR principals, to be project managed by a Knowledge Transfer Partnership candidate.

Rod Wah, Owner and Managing Director for Beverston Engineering
Working into the Future
Beverston have already begun recruiting for the position of associate, and are soon to welcome them into the Beverston team.
The team is confident that, with support from LJMU and other partners, they will be able to deliver upon their vision of an IIOT CNC system, which will enable them to offer extensive early adopter advantages over their competitors and continue their strong year-on-year growth.
Indeed, Rod and his team are already looking ahead towards developing an extensive roadmap of 4IR adoption, with a view to creating one of the UKs first dedicated 4IR departments – a truly visionary ambition and aim that reflects an exciting future for Beverston.